What's the difference between Trade It and a pawn shop?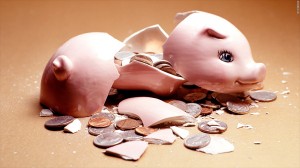 First I want to explain what a pawn shop is.  Pawn shops offer collateral-based loans to their customers meaning when you bring in your item they will assess it to determine a value they will loan you.   If they decide it is of value the pawn shop will lend you cash and keep your item until you pay it all back.  In North Carolina the interest rate is roughly 2% per month and a yearly cap of 20% on your outstanding balance.  Pawn shops are helpful when you need cash, can pay it back quickly and if you really would like your item back soon.
Trade It stores are setup differently, we do not loan out money.  We are strictly a second-hand retailer meaning when you sell to us Trade It sells your items to our customers almost immediately. This allows us to pay out a higher amount to our customers for their items than a typical pawn shop.  We pride ourselves on being customer advocates and paying the highest amount to our sellers.  Our customers that sell to us are Trade It's lifeblood and we couldn't stay in business without them.
Another reason Trade It is different than a pawn shop is our warranty on most of our items.  Most pawn shops sell their stock without a warranty.  Trade It stands behind our items for sale with a 30 day warranty and offers a 1 or 2 year extended warranty on most of our items.  We know that buying used is sometimes a shot in the dark so Trade It eliminates the risk for our customers. We feel like we are the best option to buy and sell your items unless you need cash quickly and are able to repay it quickly before the interest starts to add up.  Feel free to try us out and see how we do.  Right now we are looking for HDTV's, Laptops, Apple Products, Video Game Systems and Gold.  Click here to get an extra 11% on anything you sell us!!