Tips To Help Recover Stolen Merchandise
Nationally it is estimated that almost 1 item bought per 1000 at pawn shops is reported stolen. While there are no figures for stolen items at Secondhand retail stores, like Gamestop, eBay, Play it Again Sports, Trade It, we are assuming that the number will be similar.
We at Trade It! believe  that number is far too high, and so we have set out to decrease the amount of stolen goods that come into our possession, and to increase the likelihood that any thief who does sell stolen goods to Trade It will be prosecuted to the fullest.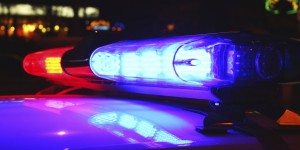 Whether you are in Raleigh, Fayetteville or any other city we are in, Trade It works hand in hand with state and local law enforcement to deter and prosecute property crime.
Everyday each item that we buy is uploaded to the Police and added to their database. We report to local law enforcement, as well as to Leads Online, a national database of stolen goods. We require every seller to be over 18 and show 2 forms of ID before anything is purchased.  Trade It also writes a detailed description including the serial number for faster identification of each item.  Our General Managers are trained to help assist customers and Police catch the perpetrators and prepare evidence for prosecution of criminals.
Having your stuff stolen is a violation. Following are some tips for dealing with this issue should it ever be needed.
1. Be proactive before anything happens, make sure to keep a list of your valuables.  Take a picture with your phone or digital camera of the item and the serial number.  Also keep the boxes the items came in for 2 reasons, first it will sell better if you have the original packaging and second many boxes have serial number printed on them.
2. Call the Authorities and file a Police report.  Don't touch anything and let them do their job.  Remember the longer you wait to file a report the harder it is to recover your property. This gets your stuff in the system and will be flagged if bought from any of the second hand stores.
3. Reach out to the pawn shops, thrift stores and second hand retailers in your area.  Introduce yourself ask for the General Manager and explain what has happened, give them a list of what has been stolen and the contact info for the detective working your case.  Be sure to include as much detail as possible and send pictures if you have them.
4. Check Craigslist for your items.  Use the search function located in the upper left of the website to help speed up the process.  If you do think you have found your property do not attempt to meet the seller.  Call the Detective and let the Police handle it from there.
5.  Finally assess the security of your home so this never happens again.  Take a long and hard look at your home's weaknesses.  Maybe it's time for new locks or a security system.
At Trade It we hope you never have to deal with a robbery or having to find your stolen items but we hope this post helps if it does happen.